Bootstrap | ˈbo͞otˌstrap | verb: get (oneself or something) into or out of a situation using existing resources.
Make me an offer. I will never forget the moment that Rachel looked at me and said that. Growing quickly, my business was becoming more complex, and I was desperate for someone with an opposite skill set and complementary way of thinking to mine if I wanted us to get to the next level. I trusted Rach like family and admired her work already, so this was the best case scenario and a true turning point in my business. It was similar to when I hired my first teammate, Caitlin: a rider with a work ethic that will put any mere mortal in their place and a love of camaraderie that I'm extremely fortunate to have on my side.
I believe that life shouldn't start after 5 pm and work should be a place where we can cultivate personal growth and a sense of fulfillment in the process. This is why I was drawn early on to the idea of creating a team of people that I genuinely trust and like to spend time with.
My approach to hiring is different from most business owners that I've watched in my space who turn to virtual assistants and specialized contractors first. With my first couple of hires, my ideal team members were right under my nose and I didn't use a job posting to find them (meaning, I'd worked with them before and knew that they were interested in moving into roles where they'd be a valued contributor). Since then, we've set up a recruitment pipeline that runs through an application process, multiple interviews, personality tests, and reference checks.
Hiring well has helped me establish a profitable $1.6m business in less than five years. More importantly, it's why we're already ready to take on what's next versus staring at a major backslide like so many organizations do when they grow this fast. We invested heavily in our infrastructure from the start so we don't need to "break and rebuild" like I see a lot of entrepreneurs teaching. We're just ready to tighten up the screws.
The way I've done it isn't for everyone, but my goal is to help you start to see what will be best for you and offer a few tools to curb your risk against wasting time and money hiring the wrong people for the wrong reasons.
First thing's first: Know your why
81% of businesses in the US are owned by "solopreneurs," or self-employed folks running a single-person operation without hiring employees. (Thrive Global, 2020) While there's a lot to love about a solopreneur lifestyle, if you have a mission and desired impact on the world that you're passionate about, chances are that you're looking to grow that impact beyond what you can accomplish alone. Real talk: building and managing a team is a huge undertaking, so it's important to know your big picture why and what it's going to take to get there before charging forward. Don't start hiring a team if you can make your desired salary and impact on the world with a cushy independent consulting gig!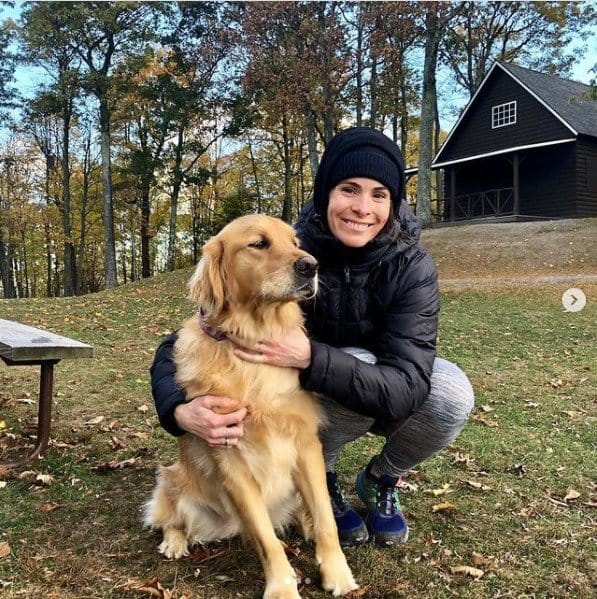 The progression
When you first start and have a few consistent successful months, the question is: will this keep working? Once you know that it will, the question should shift toward how do I deploy the resources I am generating (aka profit) in the most optimized way? In this instance, "optimized" means both profitable and sustainable. To be sustainable, you need committed team members, so then you start to ask yourself: how do I create an experience within my organization that people enjoy and motivate folks to be at their best and stick around? 
That last part is something that I'm interested in because employee turnover costs so much time and money. For bootstrapping startups like mine, talent retention is an efficient investment of my resources.
There are currently seven of us on my team as full-time salaried employees, plus an intern and a handful of contractors (photographers, videographers, copywriters, strategists, advertising specialists, and community managers). Now we're sorting out the next positions we'll need to fill and striving to set up a pipeline for them.
Hiring for sustainability
A lot of business owners have told me that they start with hiring part-time contractors because that's what they're told to do (and what they believe they have the resources to do). They hire good folks, get into a routine, and then these people end up taking full-time job offers elsewhere after you've spent months training them, introducing them to clients, customers, and team members.
In short, that's exactly why I've led with hiring an internal team: These people are so much more invested in the success of our business, brand equity, and growth than the folks that work with us in a more limited capacity. Yes, cons include risk, your profit temporarily getting tied up with talent, fewer dollars for specialists, and therefore more responsibilities residing with every single person.
Two things become extremely important: hiring well and continued vigilance over who is doing what. You hire for diverse personalities and individual team members must have scopes of work that fit their personality type, strengths, and interests if you want to generate the greatest ROI on your talent investments.
There are three categories of tools I use for talent management: One is for hiring, one is for enhancing team dynamics, and one is for ongoing resource alignment. Then there's an organizational culture and ethos that provides a North Star for how we hire. Let's take a look.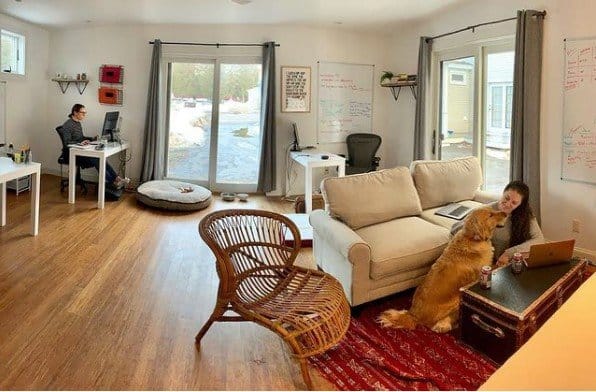 Tools for hiring
There are hundreds of different personality assessments at our disposal, what's important is that you use one consistently.
We use Wealth Dynamics for hiring, which was recommended to me by a business and mindset coach that I've been working with for years. The concept behind this assessment is that there's a certain type of work and set of natural skills that contribute to our optimum flow as individuals. These personal strengths create a unique path toward professional wealth, which more or less means happiness, fulfillment, and doing our very best work.
Using this tool, I know that my ideal team will need to cover a variety of these paths and that certain types are best suited, for example, for roles within our creative team versus roles within our project management team. We started using this tool 18 months ago and I will never hire without it again. Oftentimes, it's just a gut check and confirmation that we're putting someone in a role that they can truly thrive in. Other times it can help us understand if someone is interviewing in a certain way, but will be a different type of worker when it gets to go-time. Anyone who's made a wrong hire before knows how important that is (I have totally done this too, for the record).
Tool for improving team dynamics
I was introduced to the Enneagram a few years ago and it has rocked my world every day since. Unlike Myers-Briggs, the premise of this assessment is that we all have personality types that are fluid and transition as we move through states of stress and insecurity versus states of confidence and good mental health. Since my teammates and I work in a relatively intense environment and we're trying to collaborate across diverse communication styles and preferences, it's helpful to understand how each of us shows up differently in stress versus health.
When it was just a few of us, I had my teammates take this test and I led a discussion about what we learned about ourselves and how we think this might show up at work. Now that we're a larger team with a handful of people I've only just met, I hired an Enneagram consultant to run a few workshops at our recent team summit to facilitate a transparent conversation around our personalities with the goal of building trust. In order for us to perform as well as possible as a collective unit, we need to anticipate what the other needs, flex up-down-and-across, and cover for each other. A team can only do that when there's trust.
As we grow, we'll continue to come back to this same tool so that we can maintain the momentum we're building with it. I'm a Type 3 wing 2 for you Enneagram nerds that are wondering. 😉
Other tools for performance management
One of the most challenging parts of managing a team within a startup environment is how fast things change. Success depends on moving fast and simultaneously deploying resources as judiciously as possible. Here are the tools we always come back to:
Dynamic Profit and Loss Statement: What we call our "economic model," it's just a forward-facing assumption-based version of our P&L. We developed our business goals and cost projections for 2021 in Q4 of last year, and we keep track of our progress (both revenue and expenses) down to the dollar on a weekly basis. This keeps us informed about whether or not we need to make any adjustments, enables us to model the impact of taking on new work or new hires in real time, and alerts us if there is misalignment between the work we say we'll do and the resources we assume it'll take to do it.
Org Chart: We have a pretty flat organizational structure, which will continuously transform over time. For us, what's more important right now is hiring folks who can self-manage, at least when it comes to work ethic, show up where they need to be, get deliverables in on time, go above and beyond, and generate solutions to problems instead of waiting to be told what to do at every step. Since we are bootstrapping, we're all wearing hundreds of hats, and I'd rather spend my time helping my team develop in their line of work than manage their deadlines.More useful to us than an org chart right now is what we call our Biz Game Plan, which we revisit every three to six months. It's a master spreadsheet that shows every single deliverable we're responsible for with an assigned owner so that even when things feel like they're fast-changing, there's no question about who owns what.
Development Plans: At least once per year, I share an excruciatingly detailed and honest document with each individual team member outlining what I perceive to be their areas of strength and areas of opportunity. Within the areas of opportunity, I offer specific examples of performance that will help that employee get to the next level in their career. This helps my teammates feel informed, invested in, and clear about what success looks like for me so that they can focus on the things that will move the needle the most.
In the spirit of transparency, it's important for you to know that my Wealth Dynamics profile is a visionary: I can create, start, develop ideas and endless solutions, but I am not the best person to manage details and continuously close loops (though I did this well early on in my career as a social media through sheer discipline). For most of the tools outlined in this article, it was my idea to implement them and I give ongoing direction about how we use them, but my Business Director, Rachel—the one with opposite strengths to me, sometimes referred to as an "integrator" in online businesses —helps me manage the details of them on a weekly basis (except development plans). That's the only way we'd be able to use them in an ongoing manner (which is the most effective way to use them).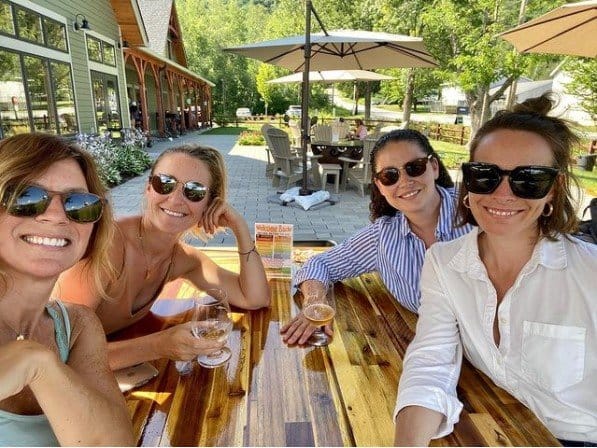 North Star – Culture
Last week I hosted my team for a summit at my house, where a consultant asked me to describe our organizational culture in just one word. I said "high-performance".
When most entrepreneurs use this term they're referring to business results, but there's more to what I mean:
Do we share a collective set of values that helps us bring our best self to work?
Are we deploying culture in a way that enhances individual and collective experience within the organization?
Are we covering all the different personality types, communication styles, and ways of thinking required to achieve our full potential as an organization?
Is each individual reaching their full potential?
Thinking about our culture this way is a double whammy. As a person who cares deeply about others, it's my responsibility to support my team members in cultivating their personal and professional growth on top of their salaries. That said, this also makes great business sense: Helping your employees feel safe, aligned, and like they're in the right place will lead to greater productivity and business results.
Moral of the story
In a world where everyone is trying to package up complex topics into simple ideas to sell them as the only way to win, the process of creating and scaling your business becomes perverted with other peoples' versions of success.
Three simple steps to greatness…
One year to six figures…
Do it this way, or fail…
It's just not honest.
This is your life's work, building a business is a process and creating your team is the most personal aspect of it all. The job is never finished and as members inevitably come and go, you're the one that'll have to live with the organization and culture that you build. My number one recommendation is to not shortchange or underestimate it. Create a point of view that can serve as a North Star and a suite of tools that will help you manage the chaos, curb your risk, and have some fun now and in the years to come.
Check out the replay of this live event where we dive deeper into the topic!
In your corner,
Katie