There are three categories of content: One that grows, one that sells, and one that drives loyalty. Focusing too much on type two — sales —  is a common mistake. Without the first type of content that increases your brand awareness and generates more demand for your product, type two falls flat because you have no new prospects to sell to. 
If we can crack the code for the content that'll grow your account, our sell-through content will work better. Simple.
The problem? Content type one is nuanced. It requires great social skills and most brands are too egotistical to do it well. In order to accelerate your growth you need to ask yourself: what is my customer doing when they're on social media, and what are they looking for? 
They're here to escape. 
They're here to be entertained.
They're here to be inspired.
They're here to be amused.
They're hanging out, so hang out with them. Serve up content that personifies your brand and brightens their day. Speak their mind. Make them laugh. Make them think. Socialize in a way that drives engagement — you know, the kind where your followers tag all of their friends — to strengthen their relationship to you. Easier said than done, but this is the art of sticky content. 
There are a few types of sticky content: 
  Evergreen.
This content is always relatable and relevant to your community and isn't about your product. 

It's when All Birds

posts a sheep

with a caption of "hi!" and generates nine times more engagement than the posts around it, or when Patagonia posts

a beautiful landscape

with a simple, social, caption. 

It's when a brand shows up in the most human version of itself and brings joy to its community just by being there, with a point of view that

connects

emotionally. If that sheep interrupts a zombie scroll after a shitty meeting, it piques a smile. The Patagonia one-two-punch

transports you there.

It connects, and that's the stuff that great relationships are made of.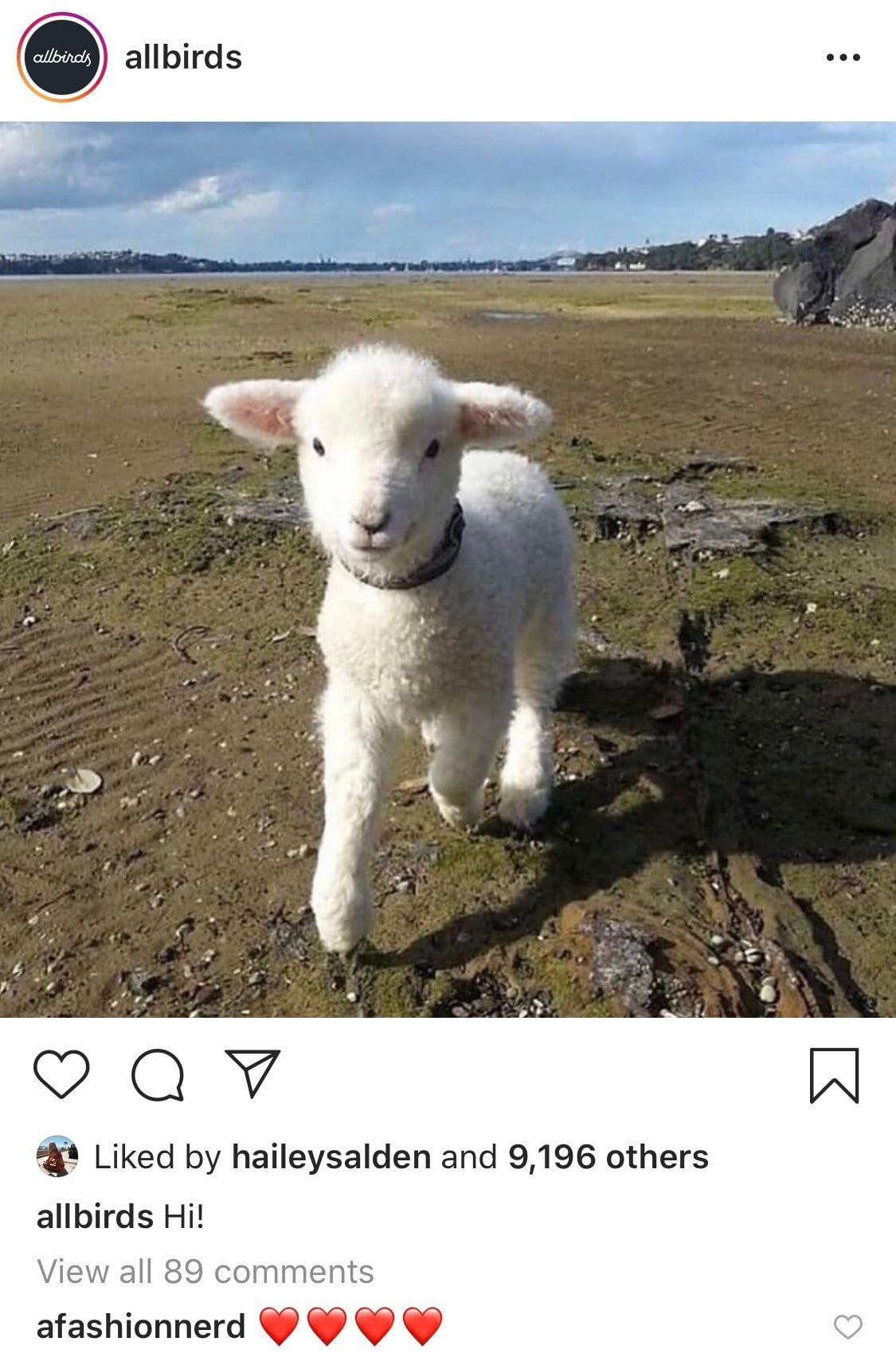 Timely
This is content that has increased relevance to your audience due to timeliness.  It strikes the

shared moment in time

cord and the

collective cultural experience

cord. This is powerful stuff.

An example of this is

@iamwellandgood

asking you to

tag your Gemini friend in June

. This post wouldn't make sense in any other month, but it sticks the landing for their audience in June. 

WILDFANG is an example of a brand whose thumb is constantly on the pulse of their community and the current events that they care most about. On election day, they reminded their following to keep RBG in mind when casting their vote with some

fierce user generated content

. On #nationalcomingoutday their

original community content

 was high performing because it's a meaningful holiday to their audience.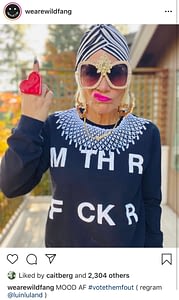 The weird in between
In the times of massive global change, like with COVID-19, there's a middle ground. This particular period of time won't last forever, but there are cultural specifics that apply to a few months ago, right now, and potentially a year or more into the future. Acknowledging the real world makes your customer feel seen.

An example of this content is when Goop reminds us we aren't crazy for feeling more

tired after a Zoom meeting

than in-office meetings. It struck a cord in those first few weeks of virtual working, it also does today, and probably does next year. It's different, but similar to when Away made us LOL for mistaking

a cake as a dreamy travel pic

.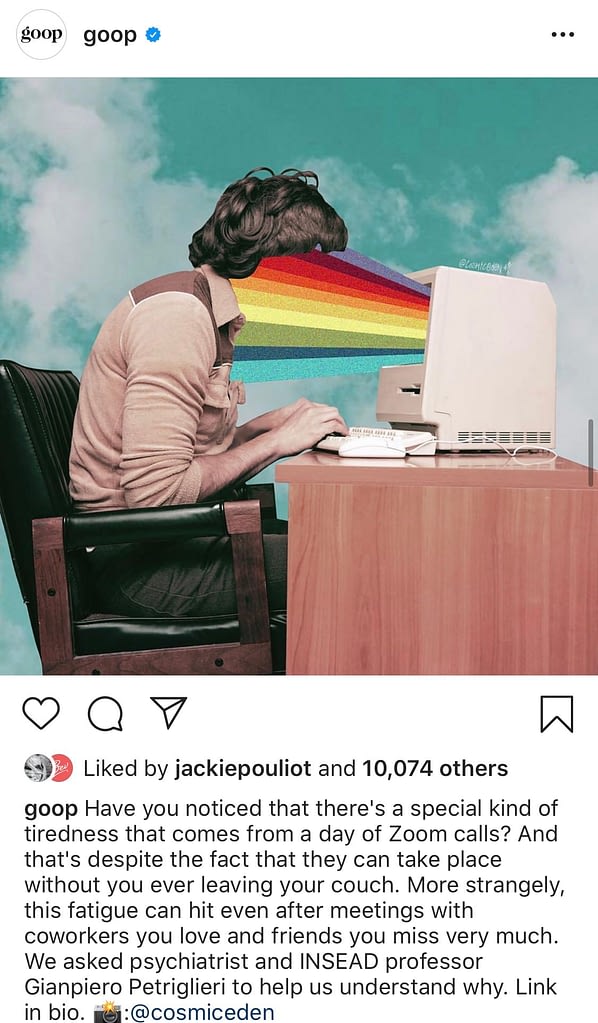 I know what sticky content is. Now what?
Look out for this type of content on your own social feeds. When you find it, ask yourself what works well about it? 

From here, brainstorm for your own brand. 

You'll know your sticky content is landing with your community when you notice increased engagement and reach. Check these numbers month over month. 
Let us know what you think. 
In your corner,
Katie